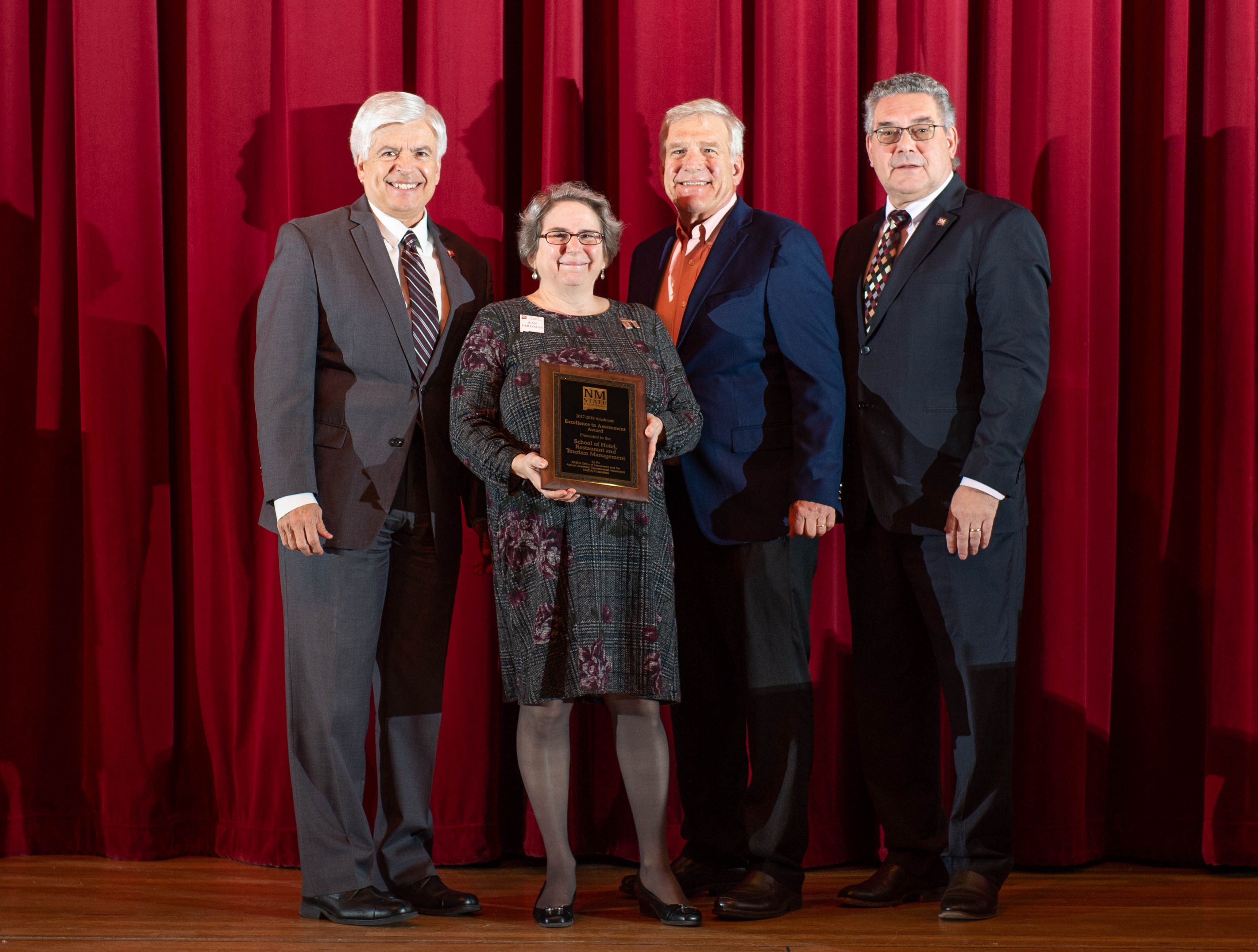 Dr. Jean Hurtsman and Dr. Keith Mandabach with the School of Hotel, Restaurant and Tourism Management presented with The excellence in Assessment Award in January 2018.
In recognition of the vital role assessment plays in student learning, the Annual Academic Departmental Assessment Committee sponsors an annual Excellence in Assessment Award. The award is announced at the Spring Convocation each year. 
Recipients of the award are selected from the Annual Academic Departmental Assessments (AADA) submitted for undergraduate and graduate programs by each individual department. The reports typically contain the following information: 
Departmental Mission Statement
Degree Programs
Program-Level Learning Outcomes
Data Collection and Analysis
Action Plans for Improving Student Learning 
Assessment Process, including engagement and process improvement
Assessment Schedule/Plan 
Optional supporting documents or additional information 
AADA Reports are submitted for an academic year after the year is complete. (Ex. AADA Reports for the 2019-20 year are submitted in Fall 2020.) 
Note: The Excellence in Assessment award began selecting the recipients based on the AADA reports in 2017.